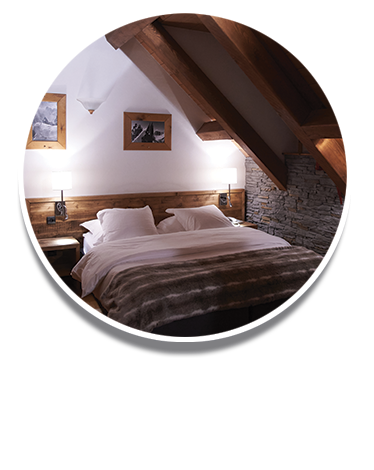 Rooms mountain decor Moulin's de Lily

If you're a fan of nature and great outdoors, of infinite forests and icy lakes then you'll feel right at home here. The rooms on the mountain side have been named for ski resorts from Savoie and will take you for a night, a weekend or a holiday to a high mountain refuge under the snow.  
 The decor is woodsy warm and cosy for absolute cocooning. Some of the rooms have a slope ceiling under the roof. All of the rooms are panelled and furnished in a nice golden colour. There is a friendly and comforting ambiance that makes you want to laze around and stay warm and cozy in bed.
You will feel safe here: a night security guard will watch over you while you sleep. For your well-being, he will accomodate late arrivals or early departures and is available to help you at any time .
Special mention
which is spacious, elegant and cosy. The sauna space that is integrated in the room is the greatest!
The final touch: the bathrobes are super soft!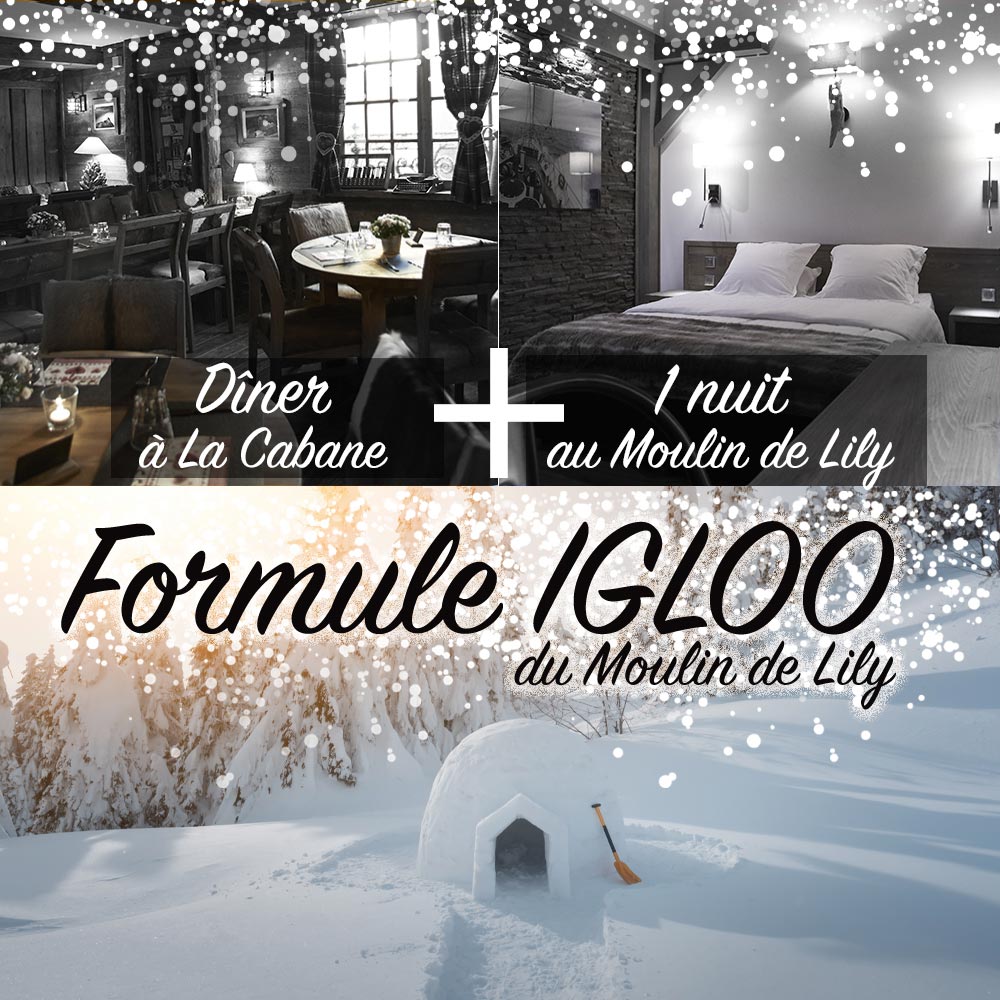 The IGLOO package

The Igloo package includes dinner, the room and breakfast for two people from 165 € depending on the room chosen. You can take advantage of the offer on Fridays, Saturdays or Sundays.
Gift vouchers are a great idea to give to someone or treat yourself, you can ask for them at the front desk. A nice surprise is waiting for you very close to Paris, only half an hour from the Eiffel tower: a very original weekend long trip to the mountain. Escape for the time of a Savoyard dinner at La Cabane, a night in the cocoon of a cosy chalet at the Moulin de Lily and a hearty breakfast. For an other kind of setting, you can opt for the seaside version and have your meals on the terrasse weather permitting.
You can bike in nature along the river banks thanks to bikes we lend for free.
This is priviledged place for lovers since it is so romantic.