The Moulin de Lily charming hotel in Palaiseau
Marine or mountain decor?
Choose your room according to your taste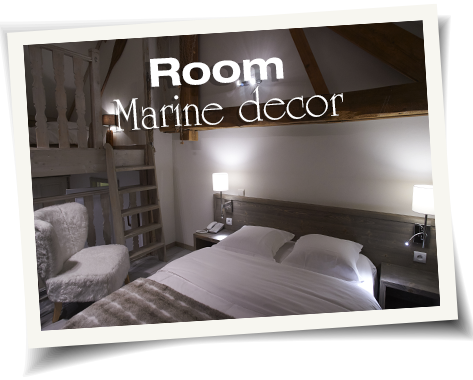 Room marine decor
Seagull calling? Perhaps it's one of those magnificent mallard paddling in the river? … If the sounds start you dreaming, the marine decor brings in a little sea air wisks you away from the Île de France…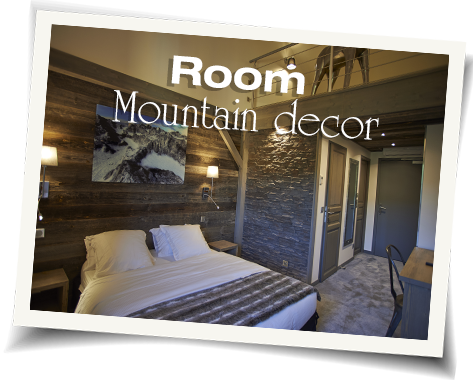 Room mountain decor
If you're a fan of nature and great outdoors, of infinite forests and icy lakes then you'll feel right at home here. The rooms on the mountain side have been named for ski resorts from Savoie and will take you for a night, a weekend or a holiday to a high mountain refuge under the snow…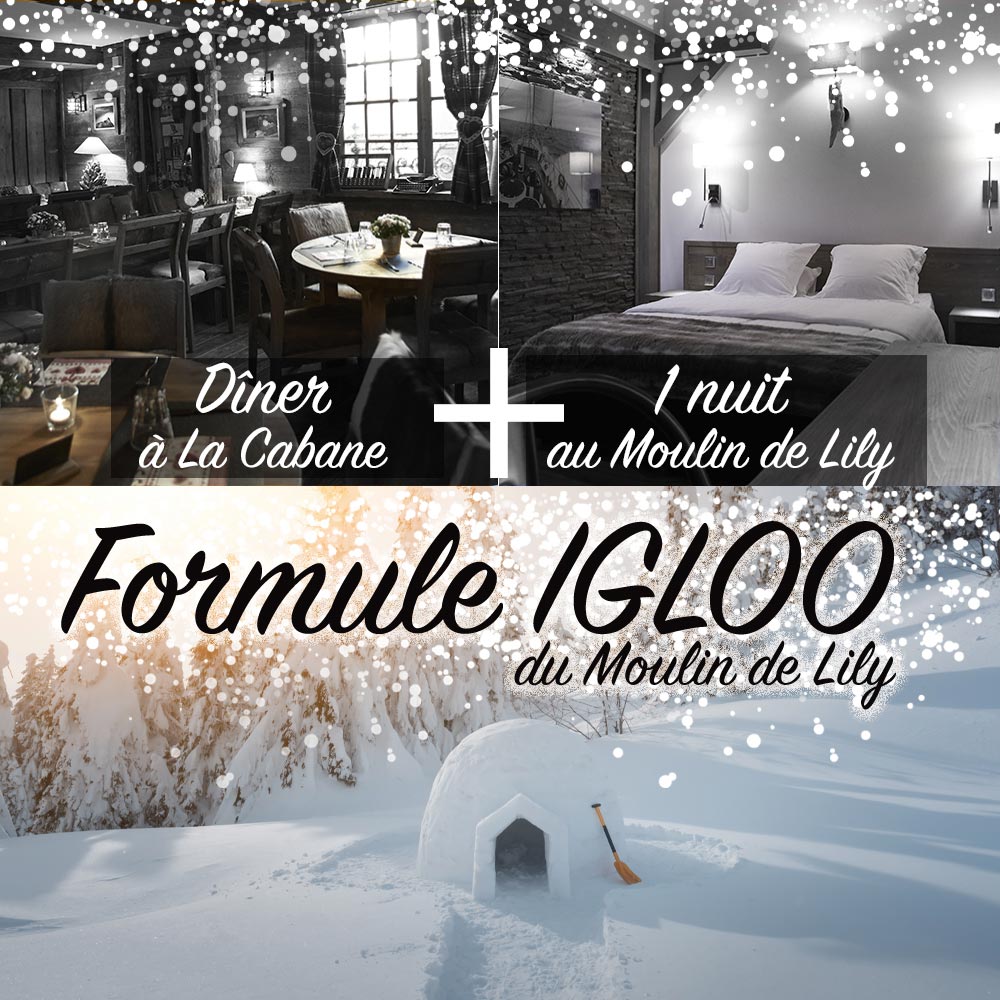 The IGLOO package

The Igloo package includes dinner, the room and breakfast for two people from 134 € depending on the room chosen. You can take advantage of the offer on Fridays, Saturdays or Sundays.
Gift vouchers are a great idea to give to someone or treat yourself, you can ask for them at the front desk. A nice surprise is waiting for you very close to Paris, only half an hour from the Eiffel tower: a very original weekend long trip to the mountain. Escape for the time of a Savoyard dinner at La Cabane, a night in the cocoon of a cosy chalet at the Moulin de Lily and a hearty breakfast. For an other kind of setting, you can opt for the seaside version and have your meals on the terrasse weather permitting.
You can bike in nature along the river banks thanks to bikes we lend for free.
This is priviledged place for lovers since it is so romantic.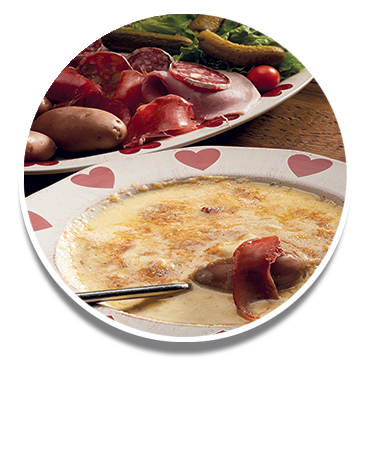 Le Moulin de Lily keeps you at dinner,
sit around a table from our restaurant
La Cabane
Make your taste buds vibrate by tasting our many specialties of our mountains. The original dishes and the varied menu will give you the choice.
You can also taste all kinds of pancakes and crepes … mountain, it goes without saying. Just their name is already quite a trip: Caribou, Lautaret or Galibier.