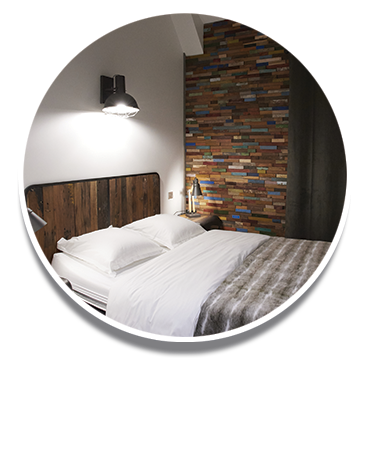 The rooms deco sea Moulin's de Lily




Seagull calling? Perhaps it's one of those magnificent mallard paddling in the river? …



 If the sounds start you dreaming, the marine decor brings in a little sea air wisks you away from the Île de France.
The walls are panelled with white-leaded pine wood. The furniture is stained in the same colours: a soft harmony of blue, white and pearl grey.
The accessories are carefully chosen in a pure seaside style.
Special mention
The rooms to book for a family
are the Belle-Île and Manosque.
Your ship's boys and girls will climb a ladder to reach their cabin on a mezzanine and will have marvellous dreams of corsairs and pirates.
Cast off!